Chiattelli Goldsmith Laboratory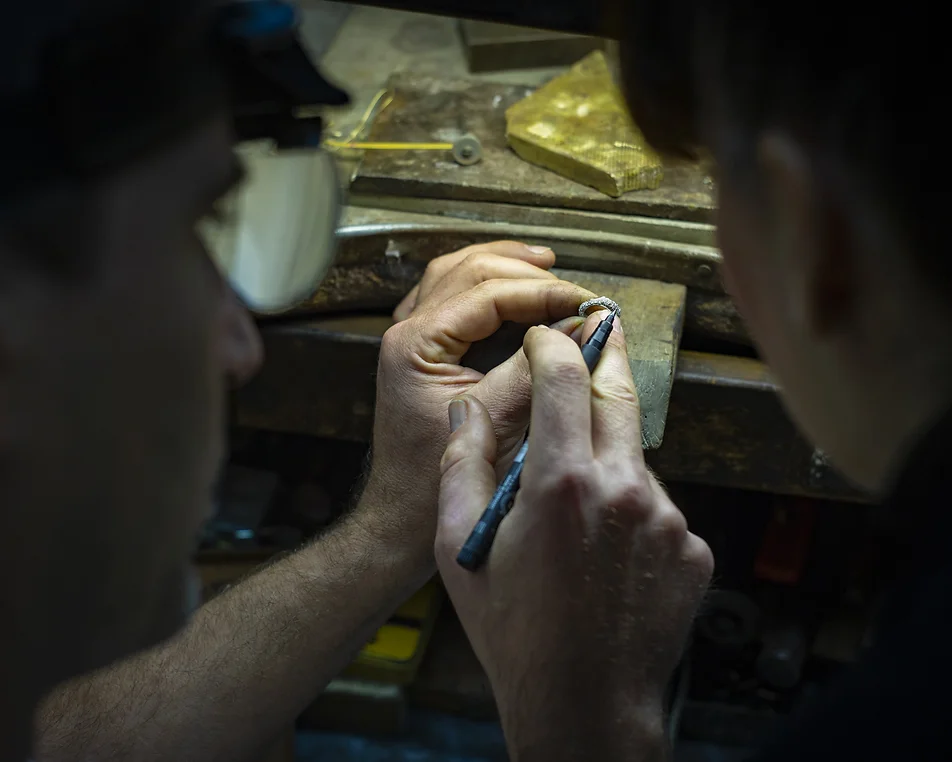 Who we are
CHIATTELLI's JEWELS: A FAMILY'S PASSION
Goldsmith, since 1964 our workshop has been the meeting point and the realm of precious metals and stones.
Here we learn how uniqueness is sorted out.
Every day we find what is unique in a person and the elements, turning precious metals and precious stones into unique rare pieces.
Contact us or feel free to come visit us at our laboratory: we can teach you how to recognize the value of materials, we will show you techniques and the different stages of our process, we will help you to make your jewel as unique as you.
THE VALUE OF UNIQUENESS
Behind every Chiattelli Jewel there's only one story: YOURS! ​To commission or choose a unique piece is to tell of its individual uniqueness and dynamics, embedded in each precious jewel, unrepeatable characteristics, that imparts emotions and moments unforgettable.
We start from a sketch or a simple idea, to help form innovating precious materials handcrafted to help you express your meaningful desires.
Your creative concept and our advanced skillful knowledge in ancient goldsmith art techniques comes to life in every creation: we produce rings, bracelets, earrings, necklaces, unique jewels which have their own identity for every individual and reveals the soul of those who bestow them.