A ONCE IN A LIFETIME,
PRECIOUS AND UNIQUE STORY: YOURS!
The Value OF Uniqueness
Behind every Chiattelli Jewel there's only one story: Yours.
To commission or choose a unique piece is to tell of its individual uniqueness and dynamics, embedded in each precious jewel, unrepeatable characteristics, that imparts emotions and moments unforgettable.
We start from a sketch or a simple idea, to help form innovating precious materials handcrafted to help you express your meaningful desires.
Your creative concept and our advanced skillful knowledge in ancient goldsmith art techniques comes to life in every creation: we produce rings, bracelets, earrings, necklaces, unique jewels which have their own identity for every individual and reveals the soul of those who bestow them.
We strongly believe "craftsmanship is sovereign."
We use technology to breakdown distances: Now, you can connect in chat unified communications or tele-presence to share the creative moment and follow step by step the birth of your jewel: from a small gem to its realization.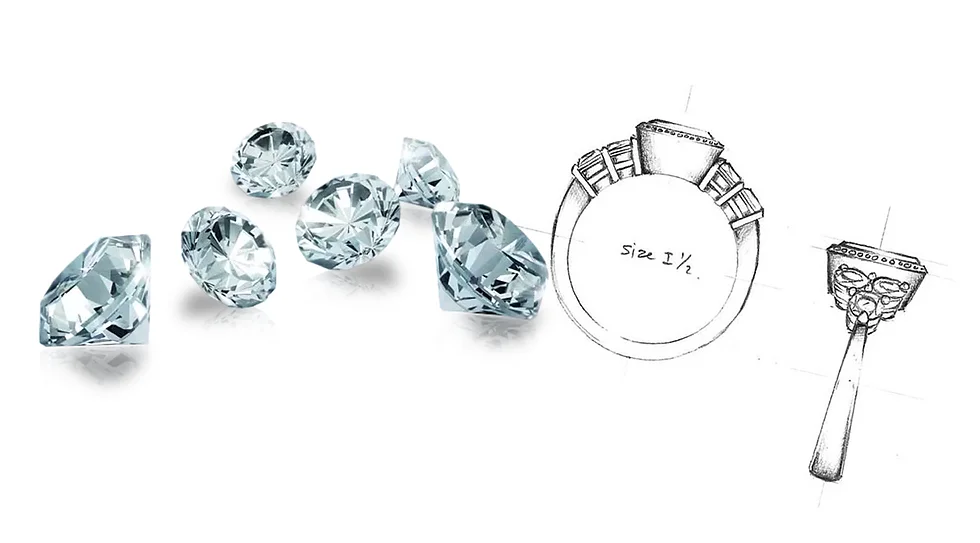 ARTISTIC JEWELS
From our passion for jewelry, experience, and the continuous quest to unveil
the secret of artistry came into existence our unique pieces:
handmade jewelry with exclusive designs created around gems and precious stones.
Innovation of creative concepts with inimitable designs and technology.
Get Inspired by our Unique Pieces

CRAFTSMANSHIP MASTERPIECES
The fine mastery and ancient secrets of goldsmith art has been Passed down from father to son for years and continues within the walls of our laboratory.
We use contemporary tools, so that even at a distance, we can give insight to our creative concepts and show the underling authenticity of craftsmanship.